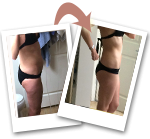 Learn More About Fit Camp DC
As Seen On:
About Emmanuel
Named the Top Fitness Expert by Modern Luxury D.C. Body Sculpting By Emmanuel is dedicated to providing specially designed and implemented customized programs to meet your specific health and fitness goals. As well as providing tips, tools, and resources to not only make it a way of life but to provide the best experience and to maximize your results. Emmanuel Soba is DC's top fitness expert and only body transformation expert. He guarantees an outcome by providing a blueprint that gets you from "body A" to "body B".
Katy Ross

Emmanuel is the BEST there is! First and foremost, he knows his stuff! From fitness to nutrition he is at the top of his game. I started working with him a year ago at Fit camp in the month leading up to my wedding. I had already lost 8 lbs when I joined Fit Camp, and tightened and toned the whole month long. So much so that my seamstress was still taking in my wedding dress the day before my wedding! I came back a little less than a year later for some one-on-one sessions and he kicked my butt! Emmanuel is a great motivator, trainer, and person. It would be a mistake to train with anyone else!

Kate Bollinger

I had always been an athlete and really into working out but I still wasn't at the fitness level I wanted to achieve and I had some areas I wanted to tone. I began working with Emmanuel and everything got really tight and firm and my strength and endurance became so much better. He is very motivational and he will push you to your limits. I have had the opportunity to work with several trainers and he is by far the best. I guess that is why he got voted DC's #1 Personal Trainer.

Bindhu Parmathi

Official Body Sculptor for Miss DC 2013 a Miss America Contestant.
DC Personal Training
Frustrated about not getting results in group training settings? Get a body transformation analysis for ONLY $97 (value $297) which includes analysis of your Health History, Circumference, Body Fat, and Movement. You'll be able to make sure we are the right fit for your goals.
SCHEDULE YOUR FIRST
Body Transformation Analysis
Fit Camp DC
Burn Up Pounds Of Unwanted Fat Quickly And Easily In 6-12 weeks! Try Our Results Proven, Step-By-Step System for transforming your body, and it only takes weeks not months! Space limited. Fill out the form below to learn more about our program today.
Transformation Challenge
Camp currently full. Register to be on a waiting list:
More than results
Money Back Guarantee!
"If you don't agree that your experience with us was the most professional and best you have ever had just let us know within your first 30 days we'll give you a full refund - no questions asked.
We'll even go one step further... If for any reason and at anytime within your first 30 days you are not satisfied with your workouts and have been training with us at least three times a week, we will refund you entirely and pay for one full week in another program or with another trainer!" We sincerely look forward to helping you look and feel your best while you achieve the goals you have set for yourself!